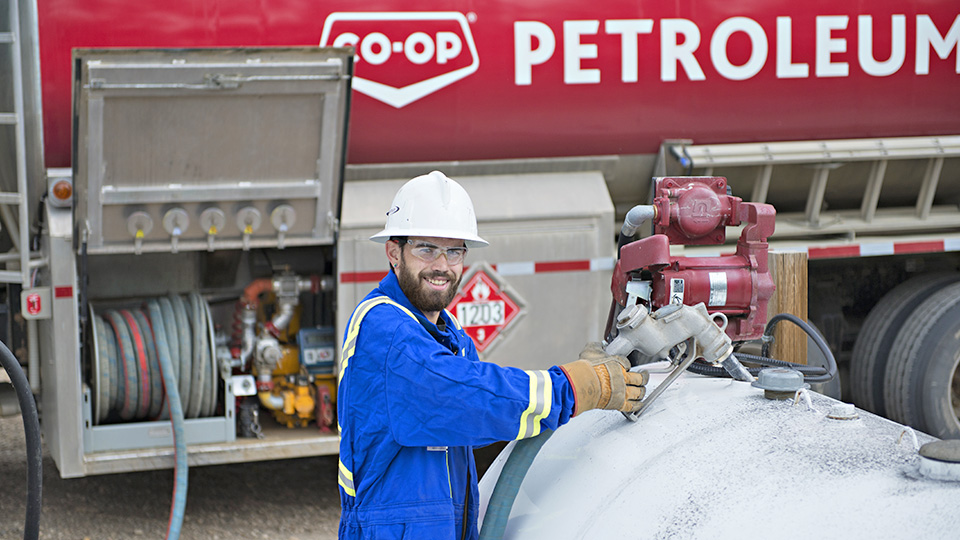 Co-op Cardlock & Bulk Fuel
April 22, 2019
Your local Co-op offers fuel options for large-scale needs or just regular home heating deliveries. Whether it's cardlock facilities for card holders, bulk petroleum facilities or propane refills we have you covered.
Gas Charge Account
At Alberni Co-op you can also have a charge account for your gas purchases.
All charge accounts are subject to credit approval
Allowable charges include gas, lubricants and hardware items.
What is charged in the current month, must be paid by the end of the following month.
Interest of 2% is applied to the account if in arrears after 30 days
For any other information please call our office at 250-723-2831

Cardlock Account

Your local Co-op is part of a network of over 280 conveniently located Cardlock fuel stops. Those who have a Cardlock Card can use these facilities whenever they need fuel - 24 hours a day, 7 days a week!

Bulk Petroleum Delivery
Alberni Co-op offers bulk delivery of fuel for Residential and Commercial. We take pride in the product we deliver and in our excellent customer service. At the Alberni Co-op we have options for setting you up on auto delivery and a budget Plan, on approved credit.
Auto Delivery Budget Accounts
Accounts go from September until June
We do accept post-dated cheques to cover the 10 months
Must make a minimum payment of $100 (unless otherwise stated)
This is an non-interest account until June 30th unless payments are missed
Deliveries are usually every 4 to 8 weeks depending on your usage, tank size & weather.
For any other information please call our office at 250-723-2831

Propane
At the Beaver Creek Location we offer Propane to fill all sizes of tanks and auto propane for your vehicle.

Discover more: