$4,500 Fuel Good Day Donation
Actions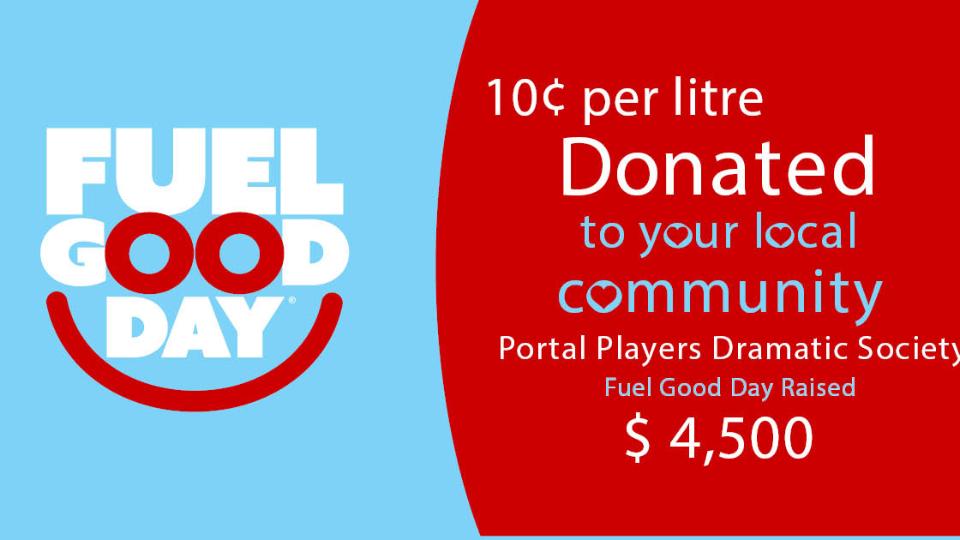 $4,500 Fuel Good Day Donation
October 13, 2021
Fuel Good Day was another great success in the Alberni Valley! We are excited to announce that Fuel Good Day
—
September 21st, 2021 raised $4,500 for the Portal Players Dramatic Society. Donations were based on 10¢/ per litre of fuel purchased at the Alberni District Co-op Convenience Store & Gas Bar locations.
A HUGE thank you to our amazing community who came out to fill up that day to help make this fundraiser a success!
Fuel Good Day would not be a success without you!