ADC Community Investment Fund
Actions
ADC Community Investment Fund
February 15, 2022

Alberni District Co-op Community Investment Fund
February 2022 (Presentation: June 2022)
We would like to extend our gratitude to the applicants who participated in the launch of our ADC Community Investment Fund. Our Team learned about the wonderful programs in the valley and amazing initiatives that support our community. At our annual Member Day, selected, successful applicants were recognized in a presentation involving our Board of Directors and Alberni District Co-op Management Team.
The successful applicants included;
Alberni Valley Community Foundation — Awarded $3,000
Port Alberni Backpack Program Society — Awarded $7,500
Wholesome Meals on Wheels Association — Awarded $10,000
Port Alberni Maritime Heritage Society — Awarded $5,589
We would like to thank the volunteers and organizations that do and support the amazing work in our community.
Since 1928, we have invested in our community with various donation and fundraiser events.We care about our families, friends,neighbours, and the communities where we live, work and play.
In that 94yrs, we've had the pleasure of supporting many organizations; but we wanted to strive for more! Our Community Investment Fund started in 2022 with great success. We are elated for 2023's submissions and upcoming projects in the Alberni Valley.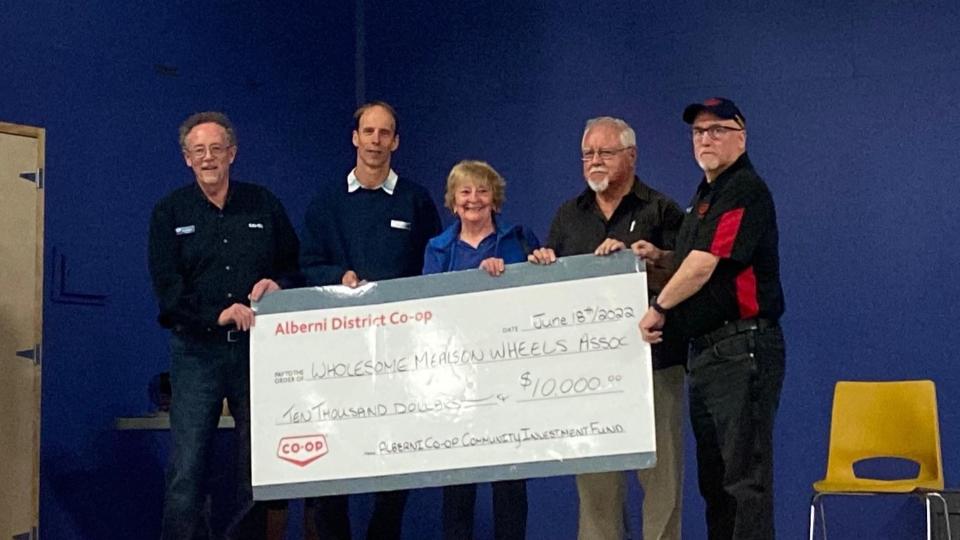 Wholesome Meals on Wheels Association — Awarded $10,000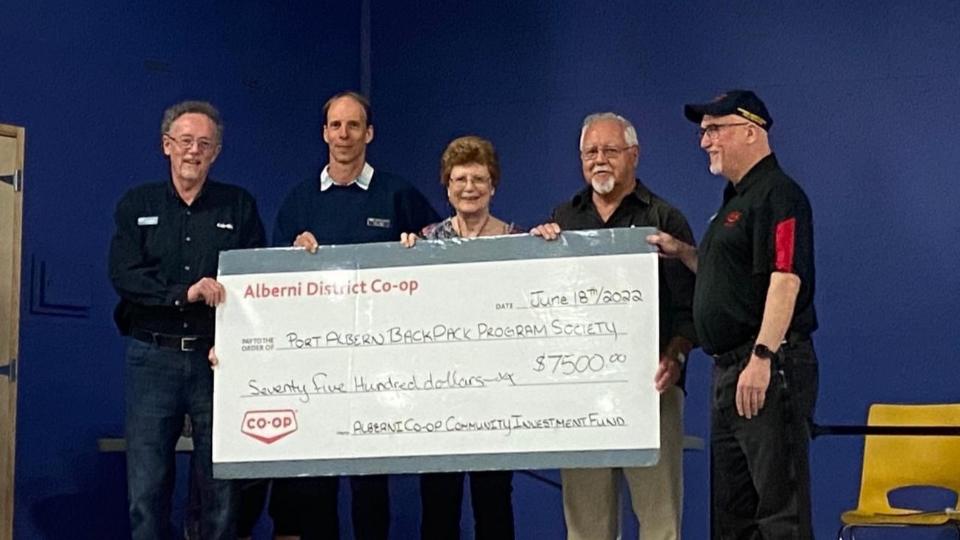 Port Alberni Backpack Program Society — Awarded $7,500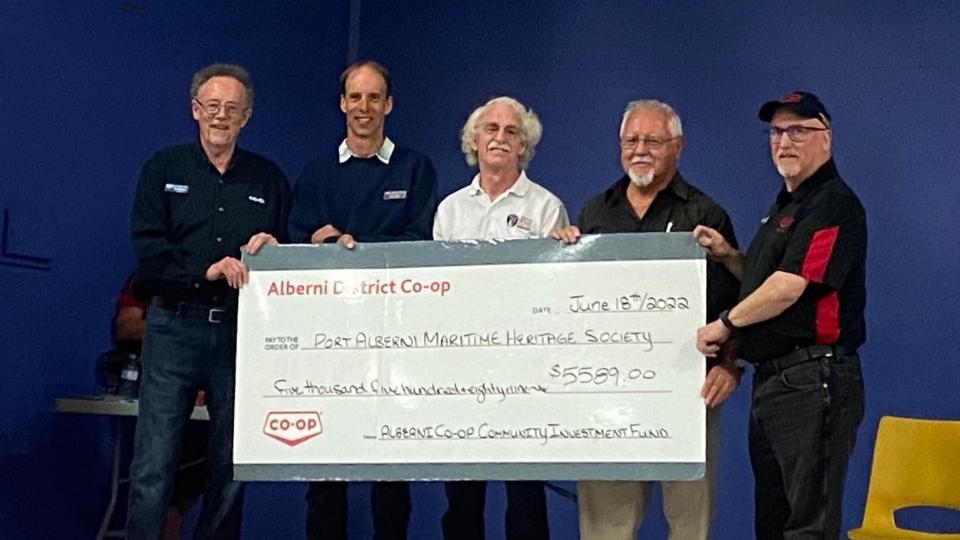 Port Alberni Maritime Heritage Society — Awarded $5,589
Alberni Valley Community Foundation — Awarded $3,000